Click image to enlarge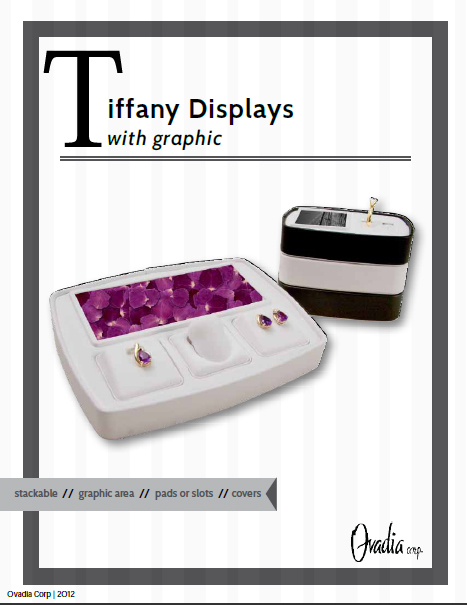 Tiffany Graphic Displays by Ovadia are the ideal trays for showcasing your jewelry alongside a picture, allowing you to capture the imagination of your customers. The picture within the graphic area can be easily changed to allow for your message to be consistently honed and refined for any season to convey the perfect message at the right time of year.
Our Tiffany Displays are great for either travel or retail sales. Our new Tiffany Graphic Displays of a soft edge to provide an elegant yet striking presentation. With many sizes and color choices, the customization options are endless. Displays are stackable for ease in travel. A cover is available for the top of each stack.
To the see the full Tiffany Graphic Display Catalog please click here
Request more Information