Click image to enlarge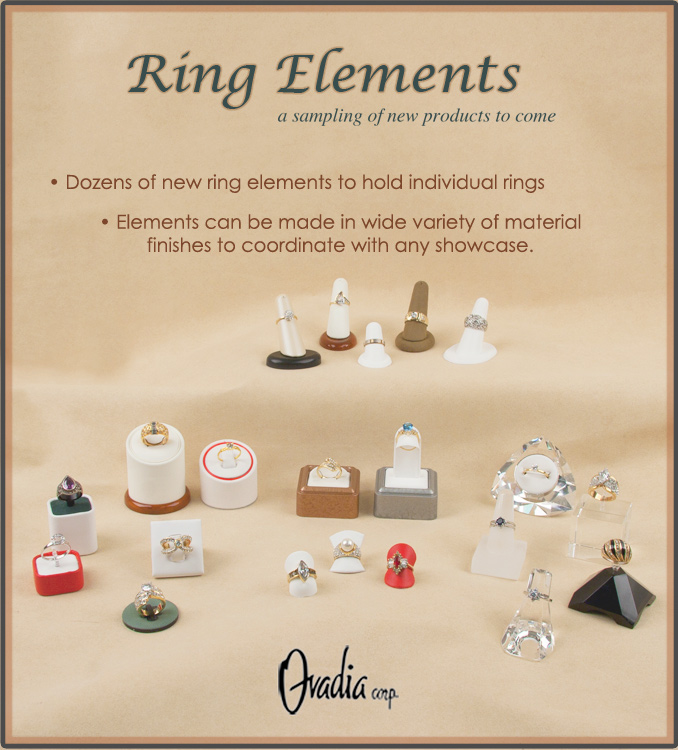 Customers ask us all the time for new products to display single rings, this concept shows off a sampling of some of our many new designs to highlight a single ring. There are all sorts of ring mechanisms in a wide variety of finishes displayed in this concept, but truthfully we can always create completely new designs to fulfill your needs.
We are always developing more innovative ways to displays jewelry. This concept shows a sampling of some of the many new single ring designs we have worked on recently. Do not worry, we have many more single ring elements up our sleeves, this sampling of 21 elements is just a taste of what is to come.
Request more Information