Click image to enlarge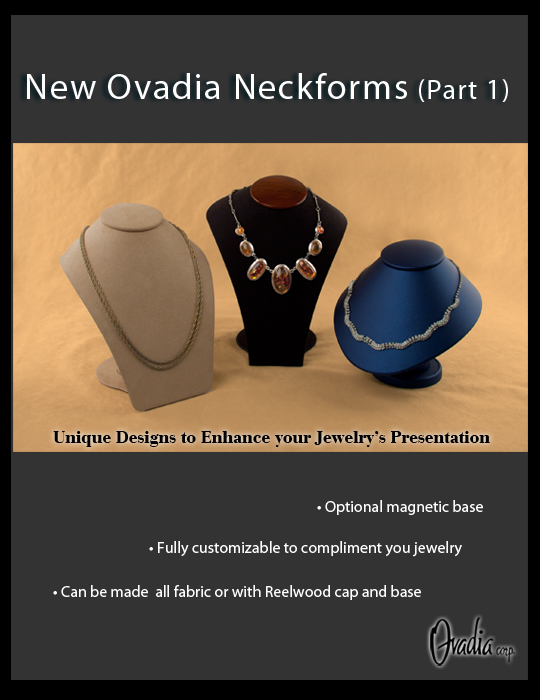 These new neckforms from Ovadia are unlike any other on the market today. With complete and total customization you can create totally unique displays which can help sell your jewelry. These necklace displays can be made from an entirely fabric exterior, or they can be made with a Reelwood or Soft Touch accent to better complement you jewelry.
With completely original designs and shapes, your jewelry presentation will be distinguished from your competitors, and with endless color combinations and custom logo options, you can reinforce your brand image.
The neckforms we show in this concept are only a small sampling of the many necklace bust displays we are currently developing. All of our necklace jewelry displays can be made with a magnetic base to ensure your jewelry stays securely in place.
Request more Information