Click image to enlarge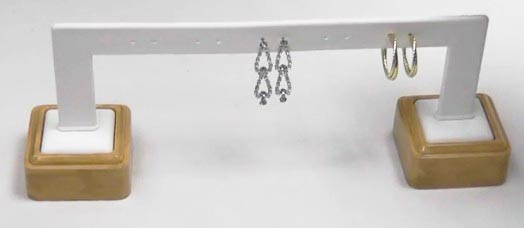 These earring tree stands are unlike any other. The accent on our earring trees can be readily changed from a Reelwood, Rope, Carefree, or Soft Touch accent quickly and easily because these earring displays are designed to be disassembled.
No other earring tree displays in the world provide the durability of Orolite and the versatility of interchangeable pads for disassembling when stored or uses for travel. This innovative earring stand display is ideal for the retail environment or traveling displays for trade shows.
Ovadia earring trees are currently available for 2, 4, or 5 earring pairs.
Request more Information