Click image to enlarge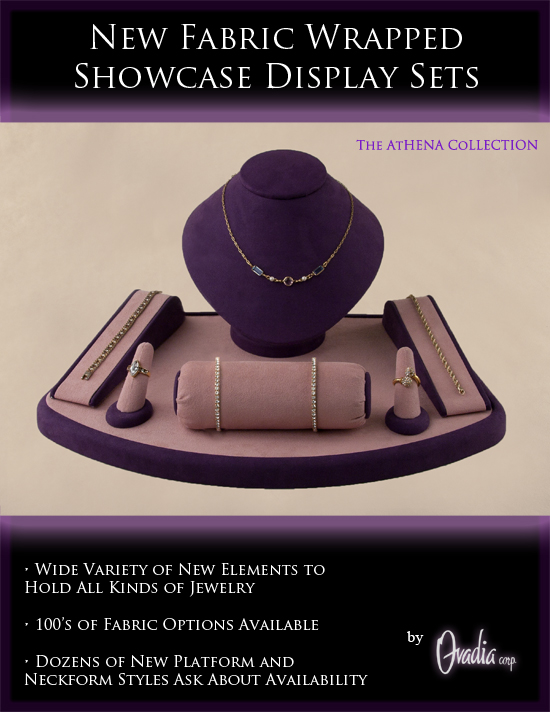 After years of development, we are now able to show the first of many new showcase designs. This new full range showcase set is completely customizable in color and the jewelry elements it displays.
In addition to the elements shown in this showcase, we have over many more completely fabric wrapped elements and platforms which we have yet to unveil to our customers. In the coming months we will begin to show off more and more of these elements, until we are ready to launch a new full range jewelry set file, smartly designed to be not only beautiful, but practical as well.
Request more Information