Click image to enlarge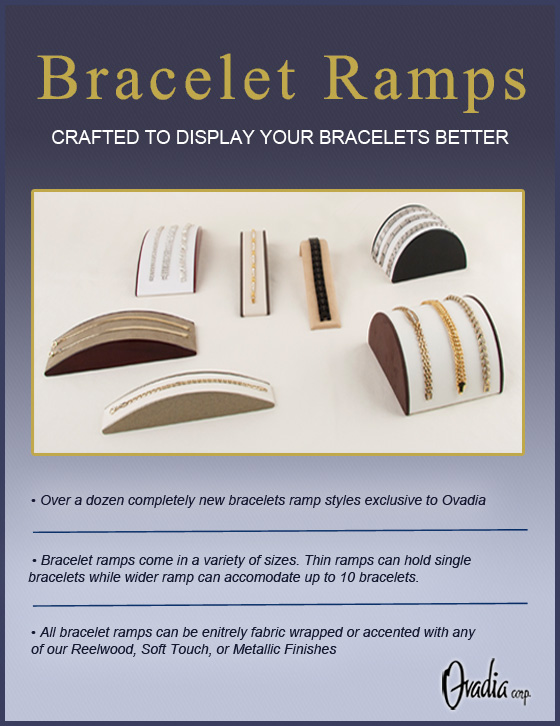 We are proud to introduce a few of our newest bracelet display ramps which we will soon add to our upcoming expanded showcase display catalog. These bracelet ramps are ideal for single bracelets or the ramps can be extended to comfortable hold up to ten bracelets.
These bracelet ramps pictured represent over a dozen new bracelet ramp designs in a varying degree of sizes from one inch in length to up to 8 inches in length. Furthermore, these ramps can be accent with a fabric wrapping, a wood finish, our soft touch material, or even a metallic finish. The sheer versatility of these bracelet ramp displays are unmatched, with endless color combinations to perfectly complement your jewelry.
Request more Information