Click image to enlarge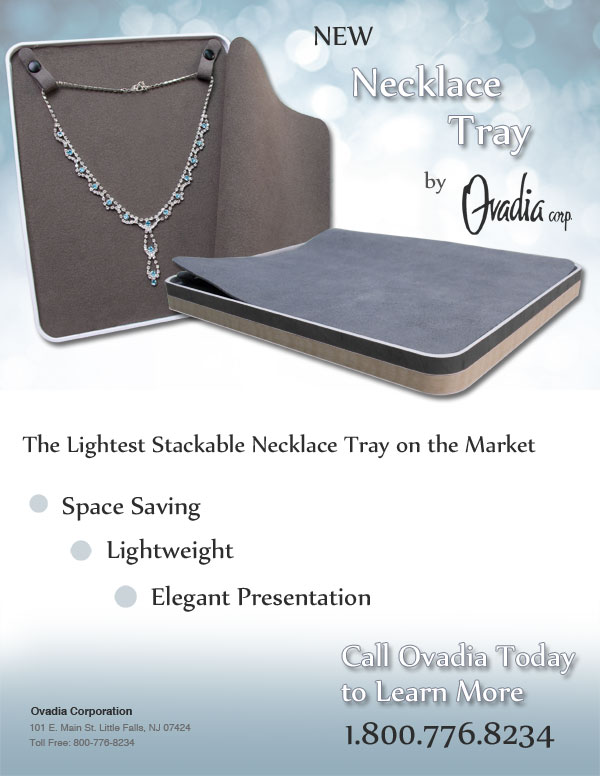 Introducing Ovadia's new stackable necklace trays. Our new stackable necklace tray keeps your jewelry safe and secure, yet it is lightweight and ideal for carrying a large quantity of necklaces. These jewelry trays are also great for presentation, because it allows for each necklace to be displayed individually allowing for the entire chain to be elegantly presented.
Our new necklace displays are only one third of an inch thick, making them the thinnest necklace trays on the market and ideal for saving space. Because the necklaces take up so little space but separate your necklace into individual pieces, they are ideal for storing large quantities of necklaces in an organized and elegant manner. These trays are ideal for the traveling salesperson who is looking to minimize the room needed to carrying their necklaces without sacrificing presentation.
Request more Information