Click image to enlarge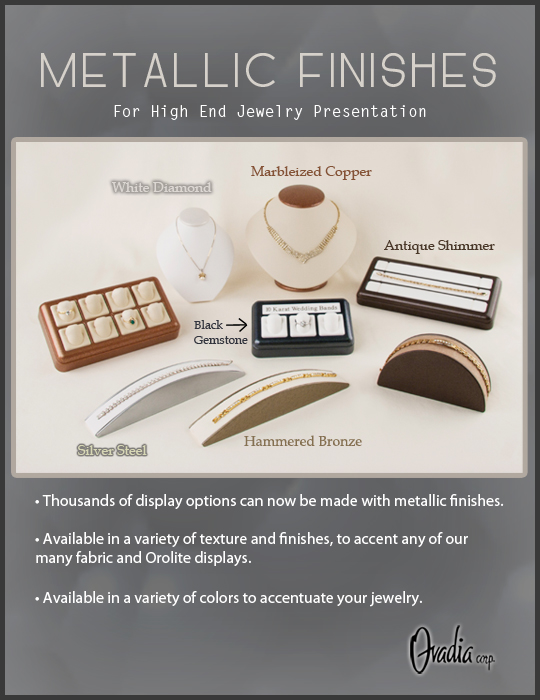 For the first time ever, you can now customize our jewelry displays with a metalized finish. These metallic accent can be used as an accent in over 1000 of our displays. Entire jewelry display showcases can be customized with high-end metallic finishes.
In addition to our popular white diamond finish, we are thrilled to offer five new metallic finishes: marbleized copper, antique shimmer, silver steel, hammered bronze, and black gemstone.
The glimmer of these fabulous metallic finishes can draw customers in with a look far bolder than the traditional fabric wrapped showcase, yet these metallic finishes are still elegant enough to complement your jewelry perfectly.
Please call for more information and samples.
Request more Information