Click image to enlarge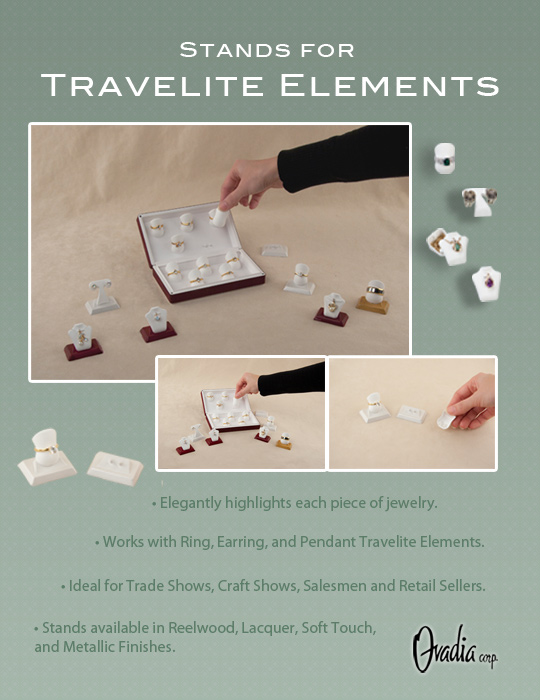 We get inquires from jewelers all the time who are looking to exhibit at jewelry trade shows and craft shows who want a portable jewelry display solution to carry and present their jewelers in a clean, high-end presentation. These new jewelry stand are one of our many solutions for the jeweler exhibiting on the go, looking to make a striking presentation without having to carry boxes and boxes of displays..
These jewelry display bases allow you to take elements from our compact Travelite Display Cases and place those elements directly into base which can be finished in an of our metallic, soft touch, lacquer, or wood finishes. These bases allow for a more individualized presentation for your jewelry, highlighting each piece of jewelry.
Request more Information