Click image to enlarge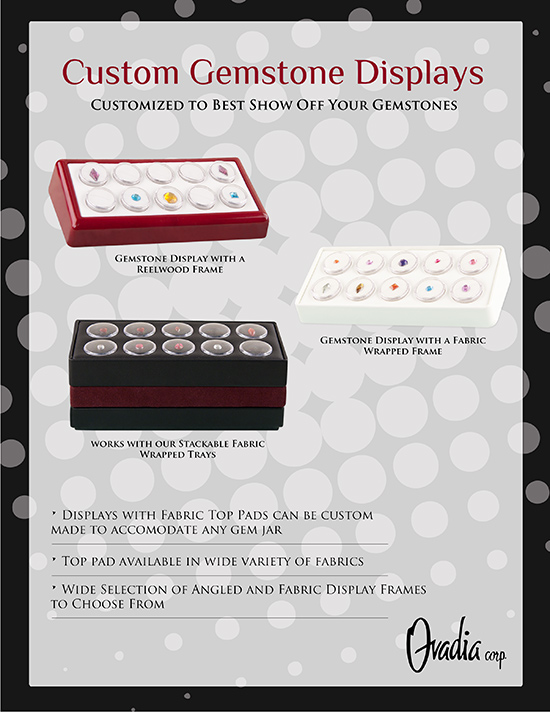 Display your best gemstones with a display custom designed to sell them. The vast majority of the gemstone displays you see on the market are poorly made and look cheap. With our high end display line, you can now enhance the beauty of your gemstones unlike never before.
We at Ovadia also offers a wide selection of custom stackable tray frames and display cases for gemstones if your are looking to travel or transport your gemstones. All display are custom made for your specifications to highlight your unique gemstones.
Endless arrangement, finishes, fabrics, and custom color options give you the maximum flexibility to design the perfect display to optimize the sales of your gemstones.
Request more Information