Click image to enlarge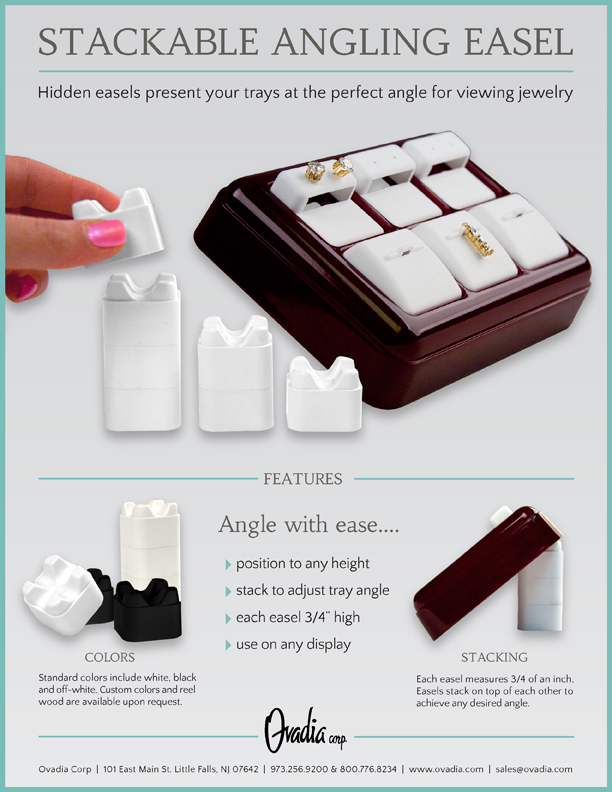 Our lightweight angling easels stack upon one another in 3/4" increments. The easels are positioned in the back of any jewelry display and prop it up to the ideal angle for displaying your jewelry.
We at Ovadia believe that presentation is critical and these angling easels are just one more tool which can help elevate the presentation of your jewelry.
Request more Information