FOR CLEAN, EFFICIENT ORGANIZATION OF YOUR TRAVELING LINE, TRAVELITE™ FOLDERS MAKE YOUR PRESENTATIONS
MORE MANAGEABLE AND ENJOYABLE. THE INTERCHANGEABLE OROLITE™ ELEMENTS PRESENT YOUR JEWELRY AT AN
OPTIMUM ANGLE AND ALLOW A CUSTOMIZED DESIGN TO FIT YOUR OWN NEEDS. UNIQUE TRAVELITE™ MATERIAL WRAPS
SECURELY AROUND YOUR MERCHANDISE AND WILL STAY GOOD LOOKING THROUGH MANY CUSTOMER VISITS.
CUSTOMIZE FURTHER WITH YOUR COMPANY LOGO OR TRADEMARK.
CHAINS FOR PENDANTS
ARE STORED OUT OF SIGHT,
BRACELETS ARE INDIVIDUALLY PROTECTED AND HELD FIRMLY IN PLACE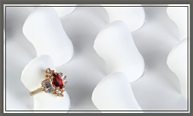 RINGS ARE ATTRACTIVELY DISPLAYED
AT THE OPTIMUM ANGLE

SPECIALLY DESIGNED
DISPLAY FOR EARRINGS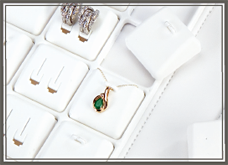 CUSTOMIZE YOUR TRAVELITE™ FOLDERS
FROM A SELECTION OF HUNDREDS
OF ORO-LITE™ PADS.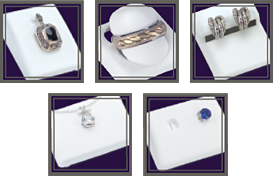 VISIT OVADIA.COM FOR ALL PAD OPTIONS
CUSTOM 3D LOGO AND
EMBOSSING AVAILABLE
FOLDERS PROVIDE A SAFER MORE
CONVENIENT WAY TO TRANSPORT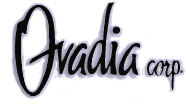 101 E. MAIN ST. LITTLE FALLS, NJ 07424
P | 973.256.9200 // 800.776.8234
F | 973.256.7346
E | SALES@OVADIA.COM
WWW.OVADIA.COM
TRAVELITE FOLDERS EXTERIOR ARE AVAILABLE IN A VARIETY OF SPECIAL BALLISTIC MATERIALS

BLACK

BROWN

GREEN

TURQUOISE

GRAY

NAVY

PURPLE