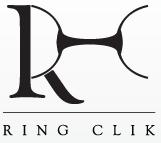 Ring Clik™ displays by Ovadia provide you with a modern and elegant presentation for your rings. The curved top pad holds your ring at the optimum angle so it appears as if your rings are floating above the display. The Clik™ holds any ring size from 3mm-12mm and also works well with stacking rings. Ring Clik™ displays come in a variety of frame sizes, heights and colors to allow you to customize your displays for your branding.
Frame Heights

traveler

traveler high

angle stackable

presentation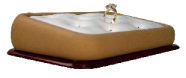 presentation with bottom
Displays stack to provide easy storage and transportation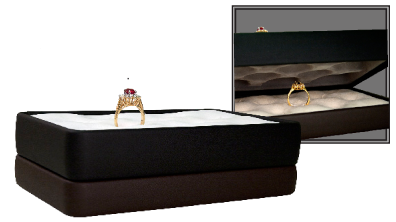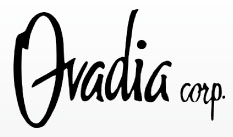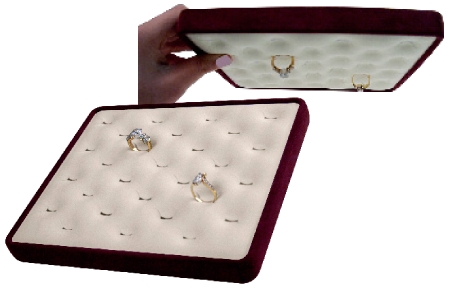 Rings are held securely in place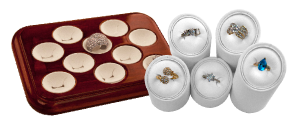 Variety of display types, sizes and colors available!
Clik™ retains shape and holds up better compared to traditional slots or clips