Honeyco mb II™ is a lightweight, stackable jewelry display that is ideal for small storage and travel. Honeyco mb II ™ is named after Ovadia's patented nesting system which allows the ring to stand securely in the tray above. These displays are available in a wide range of materials such as Reelwood™, SoftTo uch, and an extensive fabric co llection. Yo ur Honeyco mb II™ tray can be customized with silkscreened Lo gos and other text.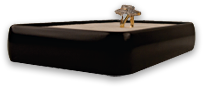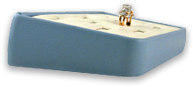 Traveler | ¾"
Traveler High | 1"
Angled Stackable | 1 ½"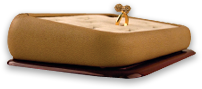 presentation | 1 ⅜"
presentation with bottom | 1 ⅜"
Stackability
Customization
Customize your displays even futher:
-Chose your own slot arrangements
-add a custom silkscreen/logo
-choose custom co lor options
Our Honeyco mb II™ line is our best line for traveling salespeople looking to save space while transporting their rings without sacrificing presentation. Honeyco mb II™ is a stackable jewelry tray that is a very lightweight and durable display designed to be the best ring slot display ever built for anyone looking to save space.