A special feature of the Folders & Pads line is the bangle pocket element. Pockets are
removable and can be placed inside any size folder for a customizable look.The
pockets can be made out of sleek leather or a variety of our soft suedes to
provide an elegant approach to display your bangles.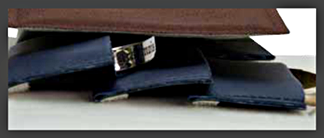 pockets fit snug inside any size folder
small pocket - $1.50
large pocket - $2.50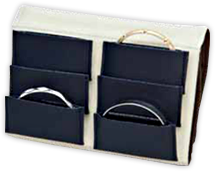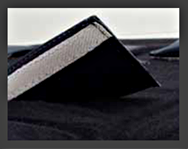 All pockets are held firmly in place with
velcro to keep your bangles secure.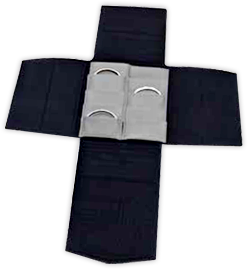 pockets can be stacked with pads for
additional space saving convenience.