Click image to enlarge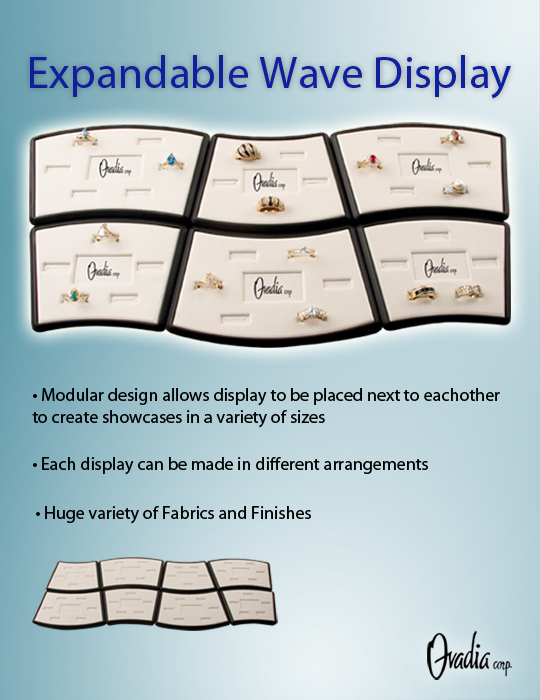 The expandable wave jewelry display showcase is ideal for those looking to expand their product line without having to purchase tons of new displays at a time. The wave display allows to place like units next to one another and the display can be expanded while still looking like a complete unit.
The wave display is like a puzzle which allows for you to build a completely unique and custom showcase in any color combination you desire to tell the story of your jewelry.
Request more Information