Click image to enlarge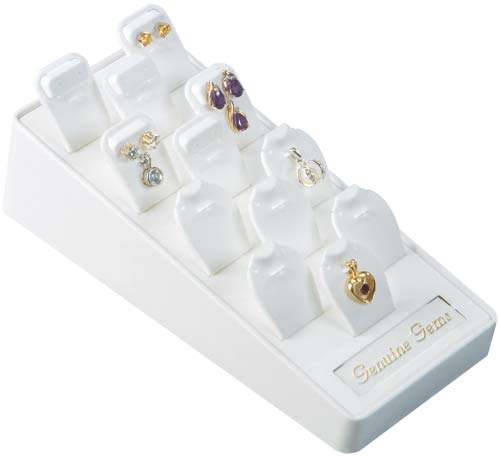 Ovadia's standing pads for pendant and earring jewelry displays offer you the option to showcase your jewelry at new angles. Your earring and pendant displays will now allow for your jewelry to hang down naturally to showcase your earrings and pendants in a with new kind of presentation.
These standing pads act as mini pendant and earring tree displays to elevate your jewelry upwards, thus modifying the angle of presentation to keep your jewelry setup interesting. By using these standing pendant and earring trees in your jewelry display, you are making the customer change eye levels, making your jewelry presentation more engaging to your customer.
Item #301 in our Diversity line is one of our many jewelry displays which utilizes these interchangeable standing earring and pendant pads. Please call for more information.
Request more Information