Click image to enlarge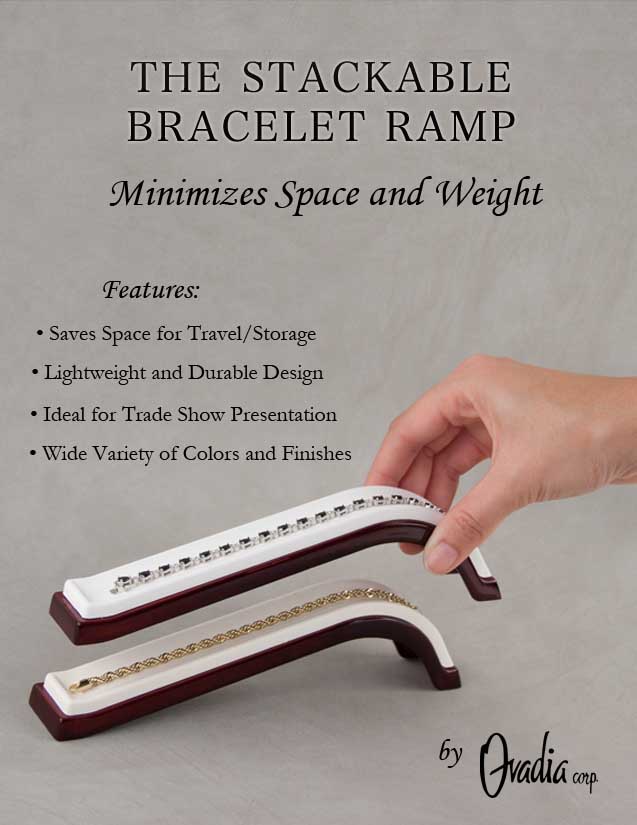 Bring your bracelet display presentation to a whole new level with our stackable bracelet ramp. This stackable bracelet ramp display embodies elegance and practicality with a sleek and sexy curved design.
The stacking bracelet ramp jewelry display highlights a single bracelet at the perfect angle to ensure it garners the attention it deserves.
The stackable bracelet ramp display is available in a wide variety of finishes and combines the crisp clean look of Orolite with the beauty of our Reelwood and Softouch material. Call us Today for more information.
Request more Information