Click image to enlarge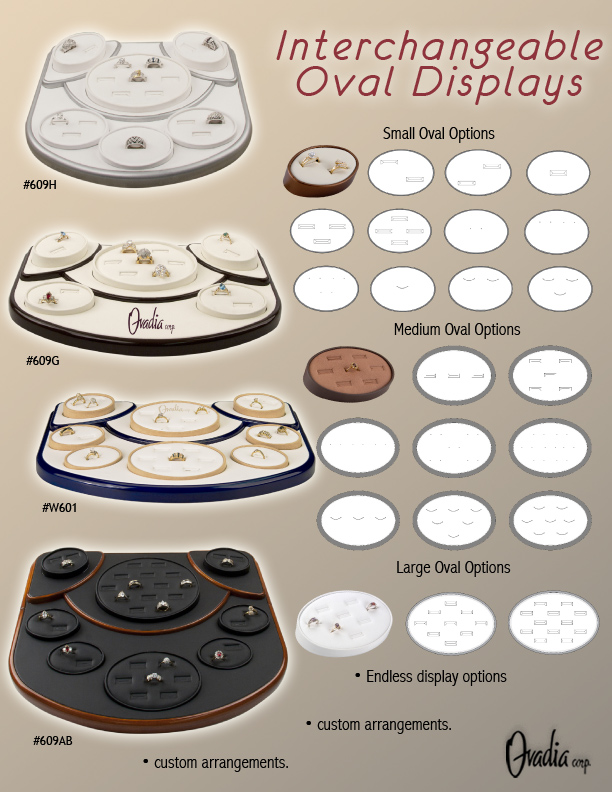 Our unique oval jewelry display showcase units give you the flexibility to highlight a few pieces of jewelry or as many 55 pieces of jewelry in a fairly small showcase. These oval showcases give you the complete flexibility you need to take your presentation to the next level.
These showcase can be made in any of our wood, metallic, or soft touch trim finishes to compliment a wide array of fabric and suede finishes.
Request more Information