Click image to enlarge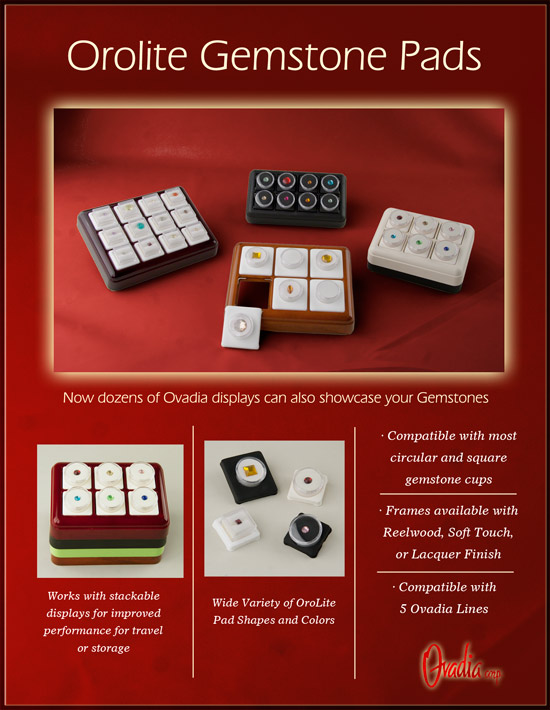 Displaying gemstones without overcrowding your presentation can be rather tricky. But now thanks to our interchangeable pad jewelry tray system, you can display all of your best gemstones with ease and style. No other gemstone jewelry displays on the market go to such lengths to highlight each and every one of your gemstone.
With our Orolite gemstone pads, standard sized circular and square shaped gemstones can be placed directly into our Orolite pads for a safe and secure fit. These Gemstone pads are compatible with a wide array of our product lines, including over 20 displays from our Empress line.
Gemstone trays and displays can be with any of our elegant Reelwood, Soft Touch, Lacquer, or Standard finishes. Call today at for more information.
Request more Information