Click image to enlarge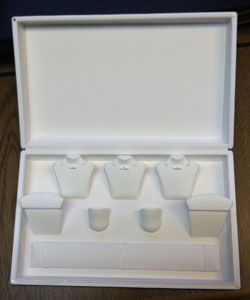 Thanks to some recent improvements to our manufacturing processes, Ovadia is now offering a new option to modify our Travelite boxes by removing the pins to hold our Oro-Lite elements and replacing the pins with a mechanism to hold a fabric wrapped bracelet pad.
This new innovation allows for greater flexibility in customizing your Travelite Jewelry Case, as now bracelet elements can be added to boxes which could already hold earrings, pendants, and rings together. This mean the most versatile magnetic jewelry display case in the world is now even better.
Request more Information