Click image to enlarge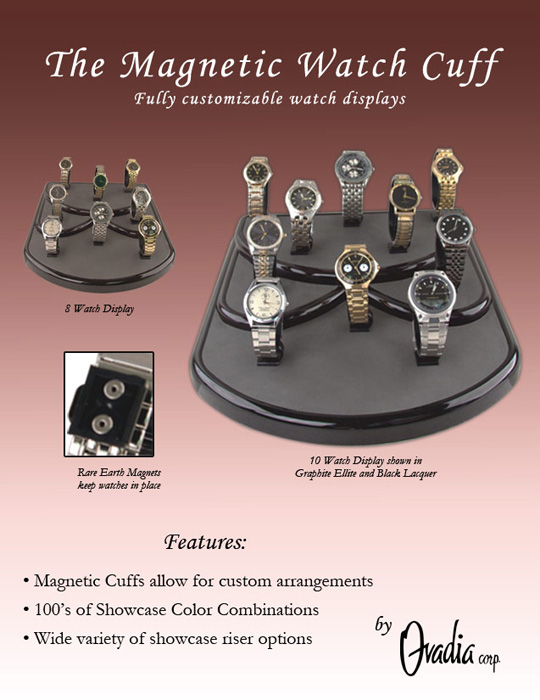 You can now display watches with greater ease and flexibility than every before with Ovadia's new magnetic watch cuffs. Our magnetic watch cuff displays can be quickly repositioned to allow for you to alter your watch showcase anyway in you choose, with minimal effort.
Virtually endless color options for showcase platforms allow for complete custom and unique designs which will allow for your watches to stand out from the competition. No watch displays are as easy to use, yet still allow you to showcase watches in such an elegant manner.
Request more Information