Click image to enlarge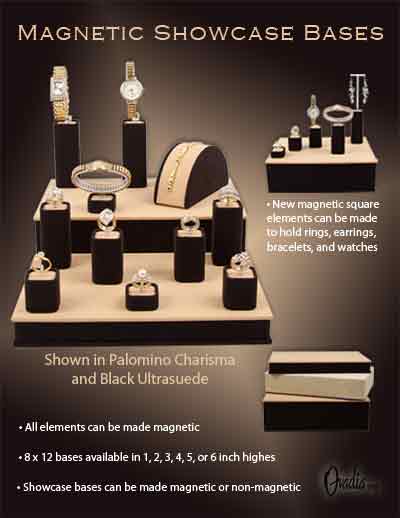 These magnetic jewelry displays will keep your setup clan and organized. The platforms and elements can be customized to be any color of your choosing to highlight your jewelry in your brand colors.
We are also starting to offer many new magnetic display elements for rings, earrings, pendants, bracelets, watches, and more. Many of the elements we have been offering for years are being revised so they to can be made magnetic as well. Call for more information!
Request more Information