Click image to enlarge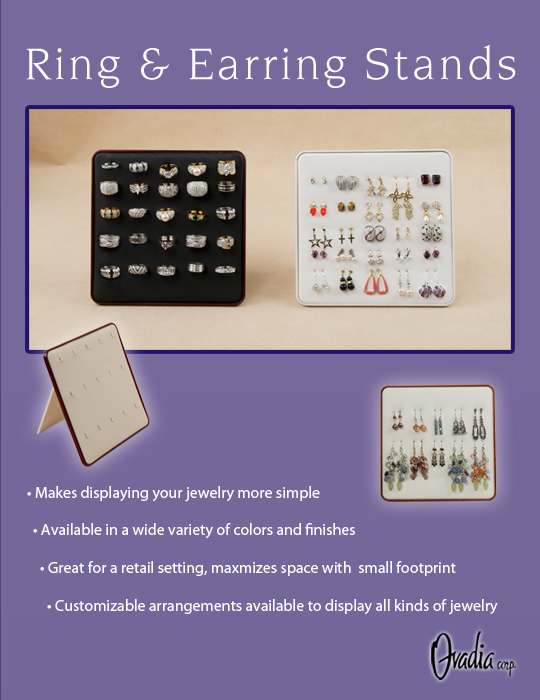 This new jewelry stand concept can be produced with a fabric or Reelwood exterior with a fabric interior, allowing for 1000s of color combinations. Any of the hooks which the rings rest on can be removed upon request as well. We also offer a 25 earrings stand to match our new 25 ring stand and 25 jewelry hook stand for certain charms.
While this jewelry stand is designed for a retail setting, the stand has a retractable angling easel for compact storage. These jewelry stands allow for a great deal of customization to display virtually any piece of jewelry you would like.
Request more Information