Click image to enlarge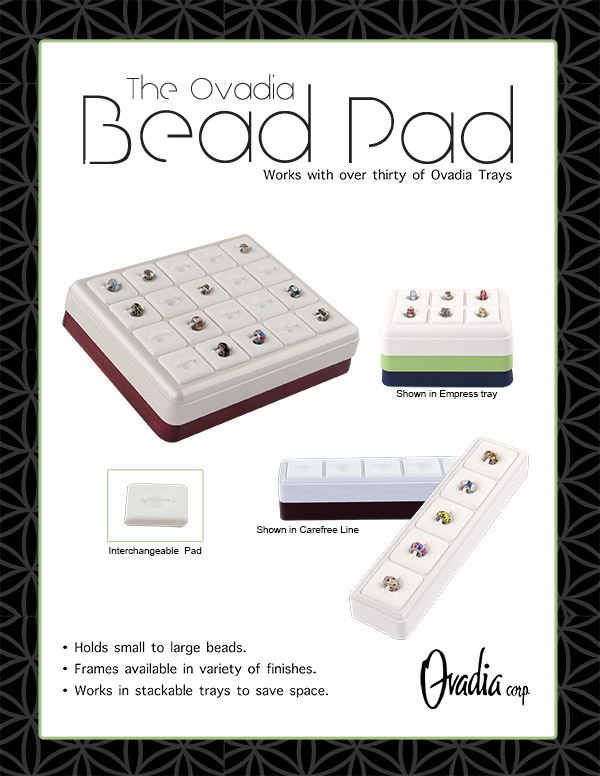 Never has such a large selection of jewelry displays for beads been available before. Thanks to Ovadia's interchangeable IQ pad system, now over 30 unique displays can showcase your beads. With a wide variety of color options, there are now 1000's of unique jewelry displays for beads.
Our stackable jewelry tray systems allow for elegant yet organized way to highlight every single bead in your line. No one else offers the versatility in bead displays for jewelry to present all of your bead jewelry.
Request more Information