Click image to enlarge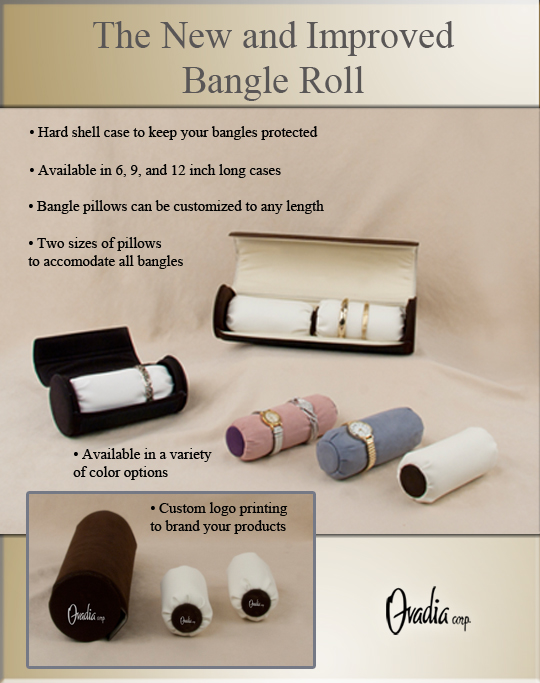 Committed to develop only the highest quality products, we at Ovadia have been hard at work developing the ideal bangle case for presentation. Unlike other bangle rolls which provide little to no protection for your jewelry, our bangle folders are designed to protect bangles better than the competition.
Our customers have been asking us for years to develop a bangle holder for the traveling jewelry salesperson. We have had many attempts before successfully engineering our new bangle roll. By utilizing injection molding technology, we are able to produce the high quality folder for your bangles.
Our new bangle folder is available in 100+ of different leatherette and suede options to customize your presentation to match your branding colors. Both the bangle folder outer casing and the inner roll can have their own unique color, allowing you to employ endless array of colors to highlight your jewelry. Where ordinary bangle holders often come in just black and white, we offer 10,000+ color combinations to choose from.
Bangle folders are available in 6, 9, and 12 inches long.
Request more Information