Click image to enlarge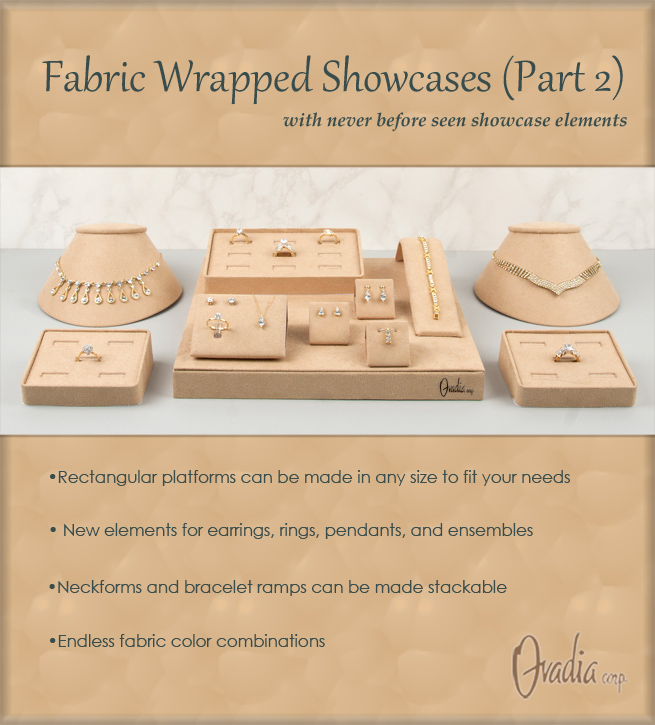 This jewelry showcase is unlike any other we have designed before. We have traditionally made showcases with soft and rounded edges. This showcase is made with sharp corners and elements with sharper and more pronounced shapes.
Though we made this showcase in a solid palomino color, any element can be wrapped in any fabric color. Additionally, the base, necklace busts, and ring displays can be made with two tone fabric colors. The bracelet ramps and necklace busts can be made to interleave with one another to save space for travel or storage.
The ring displays are part of our new fabric wrapped angle display line, which have hundreds of new designs. You can find this new product line here.
Again, this is just one of many new designs we are going to be offering. This is just a preview of what is to come.
Request more Information