Click image to enlarge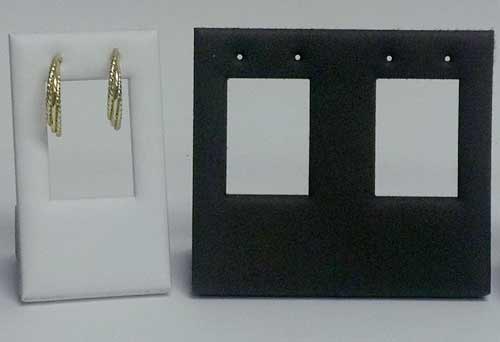 Our fabric earring jewelry display stands are an ideal way to show off 1, 2, 3, or even 4 earring pieces at a time with ease and elegance. These fabric wrapped earring stands present your earrings at a moderate angle to present your earrings far better than any flat presentation for earrings you might encounter.
One of the more intriguing features of our earring trees is that a slide bridge can be inserted the earring holes so pendants of a variety of sizes can be presented in the same display; what this means is that these earring displays can be converted into a pendant stand in a matter of moments, providing you versatility only Ovadia displays can offer. All of our angled jewelry stands can be made with or without a window opening background to optimize your presentation to maximize the sales of your jewelry.
Request more Information