Click image to enlarge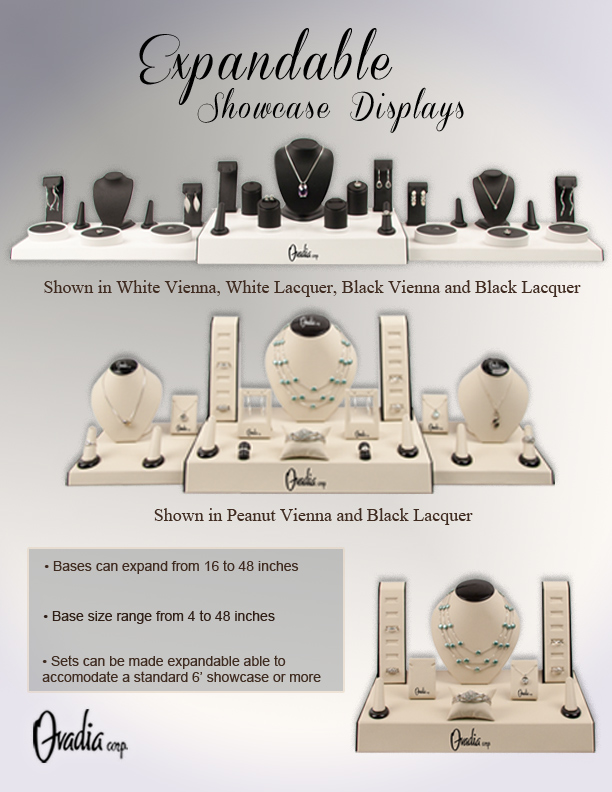 We are proud to present some of our newest showcases. These bases are of the highest quality and competitively priced. These bases can be made in a wide variety of custom lengths to accommodate all of you jewelry. These jewelry display sets can be made entirely fabric wrapped or made with a metallic or wood finish.
These are the first of many 100+ of new showcase base combinations we have just started offering. Call for more details regarding our new showcase designs.
Request more Information