Click image to enlarge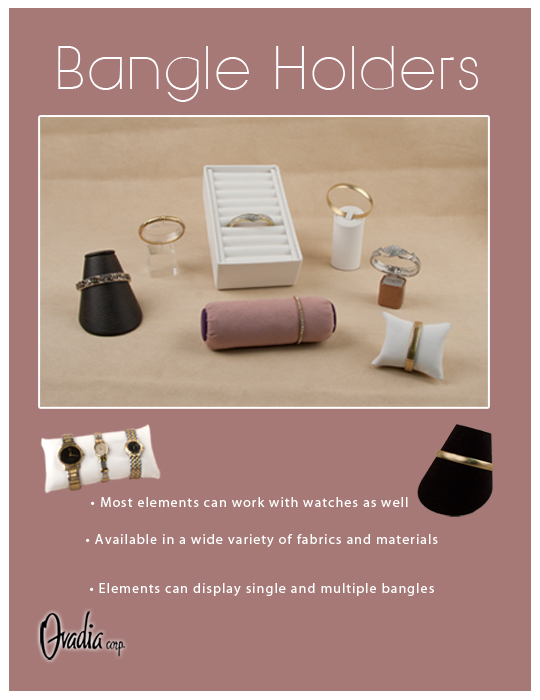 In this weeks concept we are proud to some off some of our new designs for bangles. Many of these designs can be modified to hold multiple bangles. Our bangle pillow tube can be customized to from anywhere between 4 to 18 inches in length. The bangle clip works for rings as well.
Our fabric wrapped bangle display can be customized to any color scheme and can elegantly display up to 9 bangles at a time. Our bangle pillows can be made in any size to accommodate all your bangles and watches.
As always, all our displays can be made in endless color combinations and finishes.
Request more Information