Click image to enlarge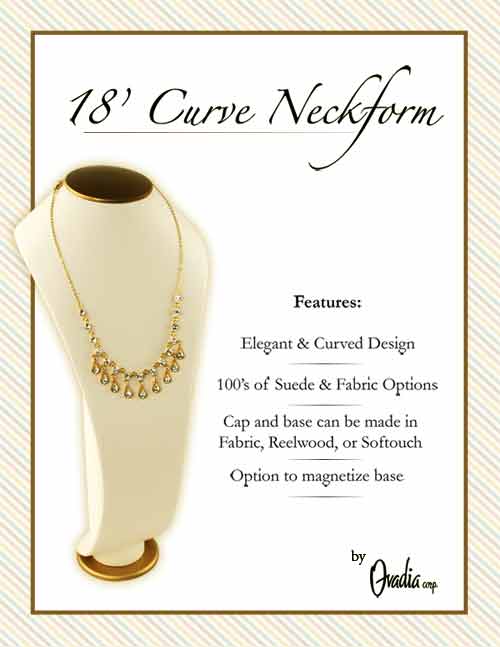 This new 18 inch high neckform can showcase your necklaces with beauty and grace. Endless color combinations of fabric, Reelwood, metallic accents give you virtually endless customizations to perfectly accent your unique necklaces.
Our necklace display's base can be magnetized as well to work in harmony with our magnetic showcase platforms, to minimize the possibility of any movement occurring when using your necklace displays.
Request more Information