Click image to enlarge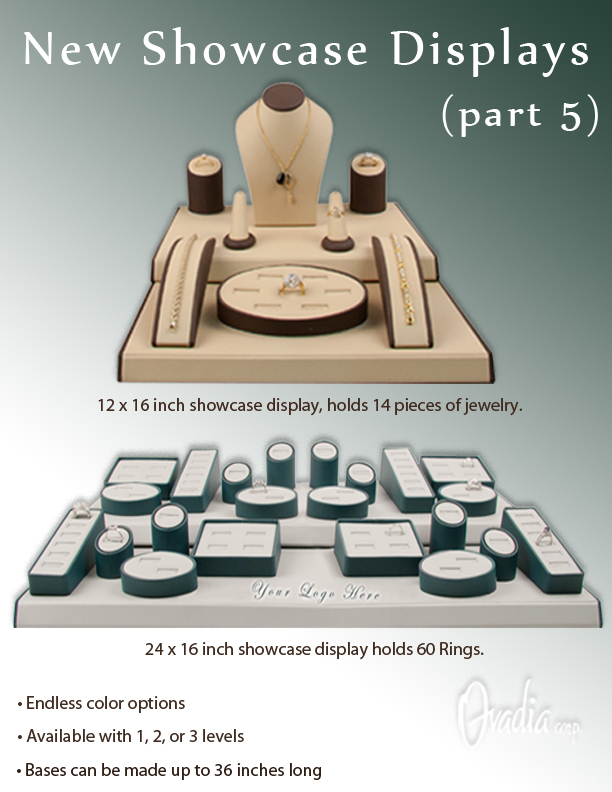 These new jewelry display set designs are available in magnetic or non-magnetic options. The displays sets are shown in chocolate Elite Leatherette and champagne Elite Leatherette for the top set and green Vienna Leatherette and nickel Vienna Leatherette for the bottom showcase. All our showcase colors are completely customizable and custom orders typically take only a few weeks.
The bases are completely customizable in terms of length, they are each available in lengths up to 3 feet long! The beauty of these showcases lie in their simplicity, allowing the jewelry to shine through instead of overshadowing the jewelry with all sorts of odd display shapes and design.
Request more Information