Click image to enlarge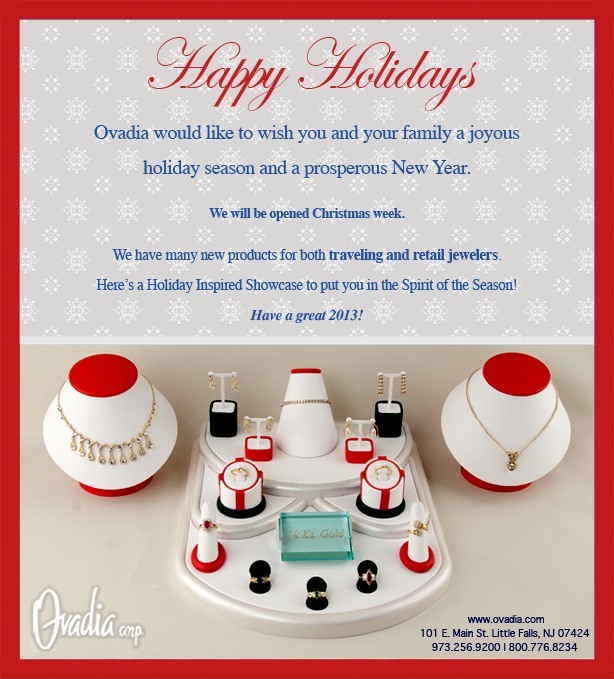 Ovadia would like to extends its best wishes to you and yours during the 2012 holiday season and heading into the new 2013 year.
We will be opened Christmas week.
As shown in the mailer to the left, we decided to share a Christmas inspired showcase that offers an idea for custom holiday presentation. Such arrangements can be done for practically any event, limited only by your imagination and the many levels of customization offered by Ovadia.
Happy Holidays and have a great 2013!
Request more Information