Click image to enlarge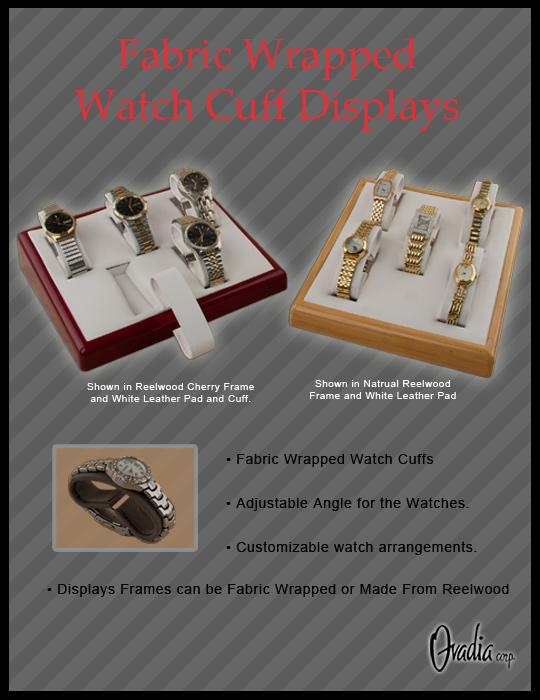 Now all of our top pads can be customized to fit our new fabric wrapped watch cuffs. We have dozens of frames to accommodate a wide variety of layouts to ensure you a unique and customizable watch display unlike any other.
The way in which our watch cuff slots are constructed is with a pressure fit, which allows for the watch cuffs to be tilted to any angle you desire. This gives you the ability to adjust the presentation angle of your watch to ensure your jewelry is in the perfect position to capture the eye of customers.
Request more Information