Click image to enlarge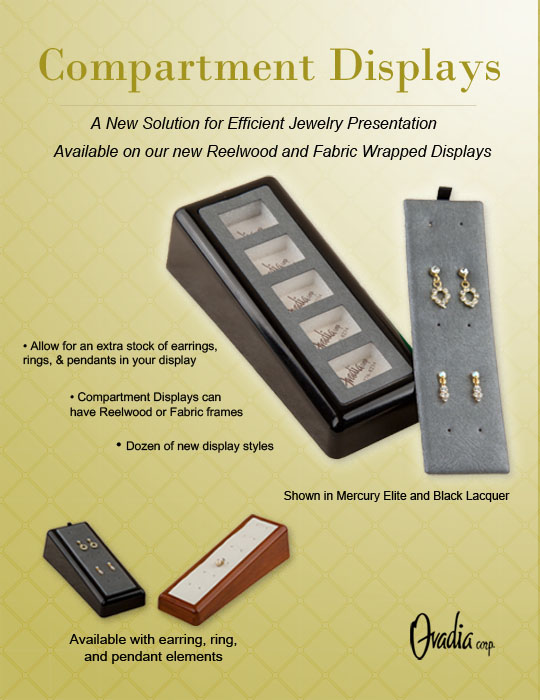 Our new Fabric wrapped and Reelwood display line feature a wide array of new products, including our new compartment displays. Our compartment displays can be used to showcase all of your earrings, pendants, and rings while allowing for extra jewelry to be housed in compartments within the display.
The earring display have mechanisms which can convert stud slots into slide pendants,huggy earrings, or hoop earrings. This means you can display virtually any earring or pendant onto our angle base displays.
To see our new Reelwood catalog please click the link below:
To see our new Fabric Wrapped Display catalog please click the link below:
2013 Fabric Wrapped Display Catalog
Request more Information