Click image to enlarge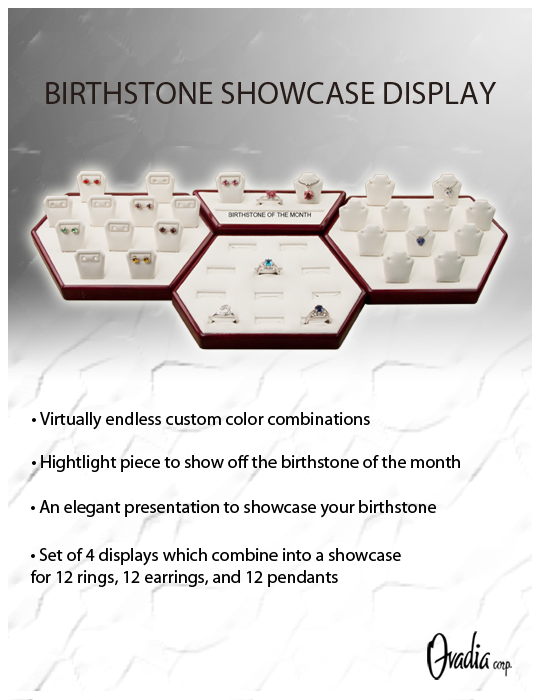 Only a relatively small percentage of the jewelry displays on the market are suited to display birthstones. Most birthstone displays on the market are not suitable for high quality jewelry and offer little to no customization options.
This new birthstone showcase give you a display specifically designed to showcase your birthstone in a clear and elegant fashion. The beauty of this display also lies in the ability to customize the display in any of our wood, soft touch, lacquer, or metallic accents to compliment one of our many leathers and suede.
Request more Information